Yam leaves, often overlooked, are a nutritious and versatile addition to any diet. While yams themselves are well-known for their health benefits, their leaves are equally valuable. Packed with essential nutrients, yam leaves offer a range of potential advantages for your well-being.
In this article, we will explore eight possible health benefits of yam leaves, backed by scientific research and traditional knowledge. From enhancing immune function to promoting heart health, these leaves are a valuable addition to your meals.
1. Rich Source of Antioxidants
Yam leaves are a powerhouse of antioxidants, compounds that combat oxidative stress and neutralize harmful free radicals in the body. These antioxidants, such as flavonoids and phenolic compounds, protect cells from damage and reduce the risk of chronic diseases like cancer and heart disease. Incorporating yam leaves into your diet can provide a natural boost of antioxidants, supporting your overall health and well-being.
2. Enhanced Immune Function
A robust immune system is crucial for fighting off infections and maintaining optimal health. Yam leaves contain various bioactive compounds, including vitamins C and E, beta-carotene, and zinc, which play a vital role in strengthening the immune system. Vitamin C stimulates the production of white blood cells, while vitamin E and zinc support their proper functioning. Regular consumption of yam leaves can bolster your immune defenses and help you stay healthy.
3. Improved Digestive Health
Yam leaves possess beneficial properties that can promote digestion and improve gastrointestinal health. These leaves are a good source of dietary fiber, which aids in smooth bowel movements and prevents constipation. Moreover, the presence of certain compounds in yam leaves, such as saponins, helps protect the stomach lining from ulcers and reduces the risk of gastric issues. Including yam leaves in your diet can contribute to a healthier digestive system.
4. Weight Management
Maintaining a healthy weight is crucial for overall well-being. Yam leaves are low in calories and high in fiber, making them an excellent addition to a weight management diet. The fiber in yam leaves provides a feeling of fullness, reducing overeating and aiding weight loss efforts. Additionally, the nutrients present in yam leaves support proper metabolism, enabling your body to efficiently convert food into energy.
5. Heart Health Promotion
A healthy heart is the cornerstone of overall health. Yam leaves contain compounds that can contribute to cardiovascular well-being. They are a rich source of potassium, a mineral that helps regulate blood pressure and maintain heart function. Furthermore, the antioxidants in yam leaves protect against oxidative damage to blood vessels and reduce the risk of heart disease. Adding yam leaves to your meals can be a heart-healthy choice.
6. Anti-Inflammatory Effects
Chronic inflammation is associated with various diseases, including arthritis, diabetes, and cardiovascular conditions. Yam leaves possess anti-inflammatory properties that can help reduce inflammation in the body. The presence of bioactive compounds like polyphenols and flavonoids in yam leaves inhibits the production of inflammatory markers. By incorporating yam leaves into your diet, you can potentially lower the risk of chronic inflammation-related diseases.
7. Blood Sugar Regulation
Maintaining stable blood sugar levels is essential for overall health, especially for individuals with diabetes. Yam leaves have been found to possess properties that help regulate blood sugar levels. Certain compounds present in yam leaves, such as diosgenin, have been shown to enhance insulin sensitivity and improve glucose metabolism. Including yam leaves in your meals may aid in managing blood sugar levels effectively.
8. Nutritional Powerhouse
Yam leaves are not only rich in antioxidants and bioactive compounds but also packed with essential vitamins and minerals. They contain significant amounts of vitamins A, C, E, and K, as well as minerals like iron, calcium, and magnesium. These nutrients play vital roles in various bodily functions, such as bone health, vision, and energy production. By incorporating yam leaves into your diet, you can provide your body with a wide array of essential nutrients.
FAQs about Yam Leaves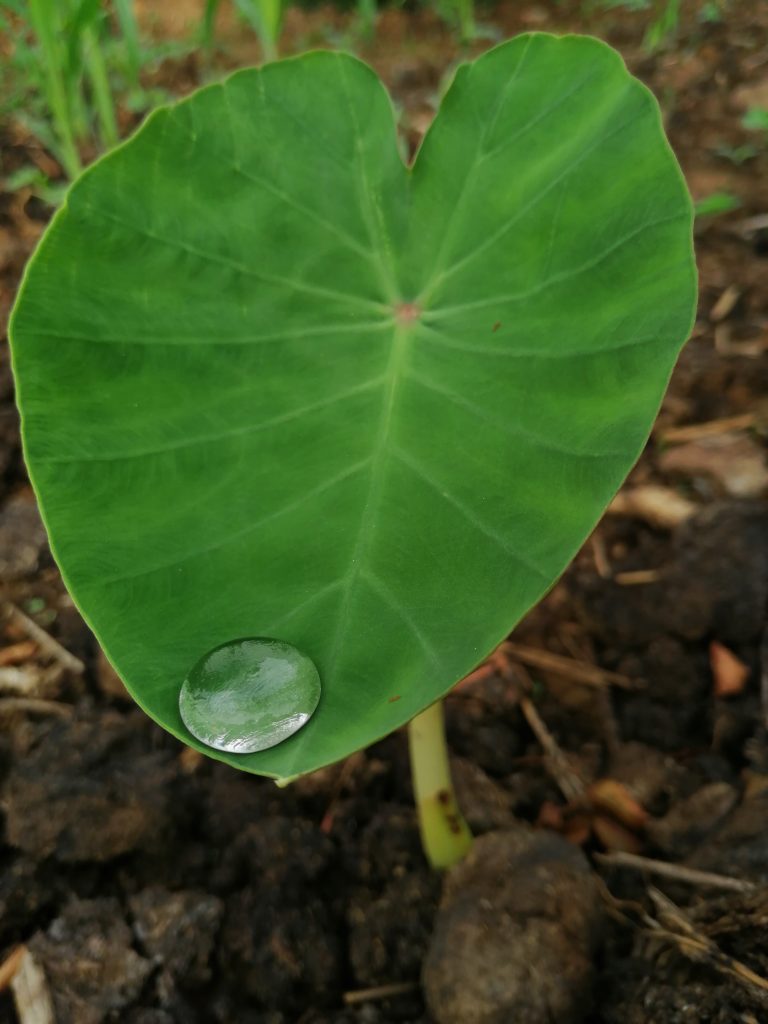 1. Are yam leaves safe to eat?
Yes, yam leaves are safe to eat. However, it is important to ensure they are thoroughly washed and cooked before consumption to eliminate any potential contaminants or parasites.
2. How can I incorporate yam leaves into my diet?
Yam leaves can be added to salads, stir-fries, soups, or used as a substitute for spinach or kale in various recipes. They offer a mild, earthy flavor that pairs well with a variety of dishes.
3. Can yam leaves help with weight loss?
Yes, yam leaves can be beneficial for weight loss due to their low calorie and high fiber content. They provide a sense of fullness and support healthy digestion, making them a valuable addition to a weight management plan.
4. Are there any side effects of consuming yam leaves?
While yam leaves are generally safe to consume, some individuals may experience digestive discomfort or allergies. If you have any concerns or known allergies, it is advisable to consult with a healthcare professional before adding yam leaves to your diet.
5. Can yam leaves be used in herbal remedies?
Yes, yam leaves have been traditionally used in herbal remedies for various purposes, such as treating diarrhea, inflammation, and gastrointestinal issues. However, it is essential to seek guidance from a qualified herbalist or healthcare professional for appropriate usage and dosage.
6. Can yam leaves be stored for future use?
Yam leaves can be stored in the refrigerator for a few days, preferably wrapped in a damp cloth or stored in an airtight container. Freezing yam leaves can also extend their shelf life for several months.
Conclusion
Yam leaves are a highly nutritious and versatile ingredient that can offer numerous health benefits. From their antioxidant properties to immune-boosting effects, yam leaves have the potential to enhance your overall well-being. By incorporating these nutrient-rich leaves into your diet, you can support digestion, promote heart health, and improve your immune function. Explore various recipes and discover creative ways to enjoy the many advantages of yam leaves in your meals.