Family: Asteraceae
Habitat: Spanish Needle, or Bidens pilosa, is native to the Americas and can be found in various regions worldwide. It thrives in tropical and subtropical climates and is often seen in fields, gardens, and disturbed areas.
Parts Used: Different parts of the Spanish Needle plant are utilized for their medicinal properties. The leaves, flowers, and seeds are commonly used in traditional medicine and herbal remedies.
| Common Name | Scientific Name | Family | Habitat | Parts Used |
| --- | --- | --- | --- | --- |
| Spanish Needle | Bidens pilosa | Asteraceae | Native to the Americas | Leaves, flowers, seeds |
More on University of Florida
---
When it comes to harnessing the power of nature for our well-being, the Spanish Needle plant (Bidens pilosa) stands out as a true gem. Known for its diverse array of therapeutic properties, this prickly plant has been used in traditional medicine for centuries.
In this article, we'll delve into the remarkable benefits of Spanish Needle, exploring its potential to support our health and enhance our lives. Whether you're seeking relief from inflammation, a boost to your immune system, or even a natural way to improve digestion, Spanish Needle may hold the key to unlocking these benefits and more.
Spanish Needle Benefits: A Closer Look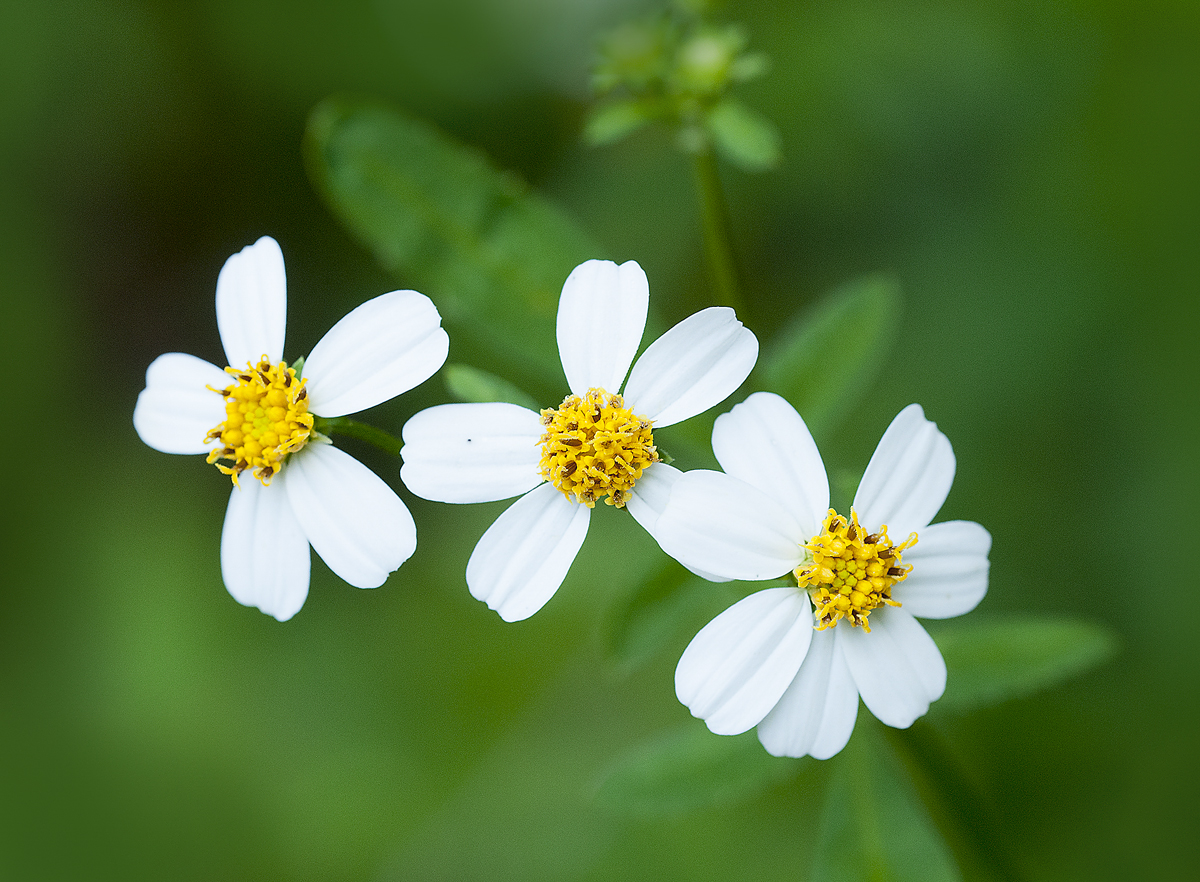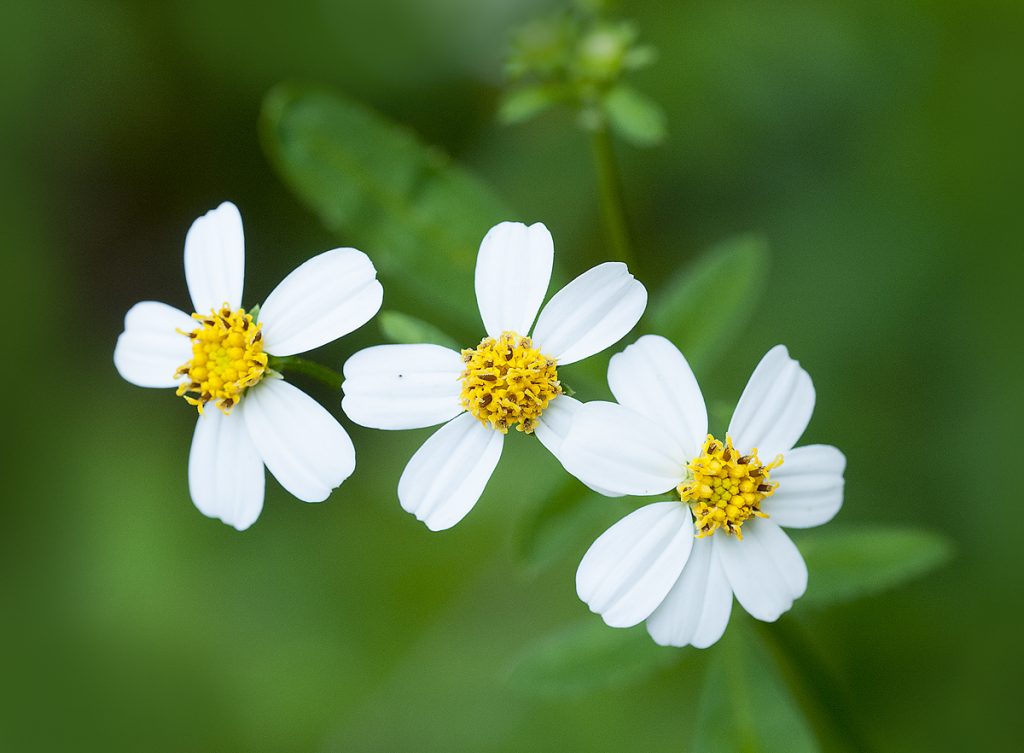 Spanish Needle offers a multitude of health benefits that have piqued the interest of researchers and herbal enthusiasts alike. Let's explore some of the key advantages this prickly plant has to offer:
Anti-inflammatory properties: Spanish Needle has been recognized for its potent anti-inflammatory effects, which can help alleviate various conditions such as arthritis, muscle pain, and joint stiffness. The plant contains compounds like flavonoids and polyphenols that work synergistically to reduce inflammation and ease discomfort.
Immune system support: With its immunomodulatory properties, Spanish Needle can help fortify the body's defense mechanisms. Regular consumption of this plant may boost the immune system, reducing the risk of infections and promoting overall wellness.
Digestive aid: Spanish Needle has long been used as a traditional remedy for digestive issues. Its natural compounds can help stimulate digestion, alleviate constipation, and soothe an upset stomach. Incorporating Spanish Needle into your routine may promote a healthy digestive system.
Antioxidant activity: Loaded with antioxidants, Spanish Needle can combat harmful free radicals in the body, which are known to contribute to various diseases and aging. By neutralizing these free radicals, this plant helps protect cells from oxidative stress and supports overall well-being.
Wound healing: The leaves of the Spanish Needle plant possess wound-healing properties, making them a valuable natural remedy for cuts, scrapes, and minor injuries. Applying crushed leaves or a poultice to the affected area may help accelerate the healing process.
Antimicrobial effects: Spanish Needle exhibits antimicrobial activity, thanks to its bioactive compounds. This makes it a potential natural alternative for combating certain bacterial and fungal infections.
FAQs about Spanish Needle Benefits
Is Spanish Needle safe to consume?
Yes, Spanish Needle is generally safe for consumption when used in moderation. However, it's important to consult with a healthcare professional, especially if you have any underlying health conditions or are taking medications.
Can Spanish Needle help with allergies?
While Spanish Needle has been traditionally used to alleviate allergy symptoms, scientific evidence supporting its effectiveness is limited. It's best to consult with a healthcare provider for personalized advice.
Can Spanish Needle be used during pregnancy or breastfeeding?
As there is insufficient research on the effects of Spanish Needle during pregnancy and breastfeeding, it's advisable for expectant or nursing mothers to avoid its use to ensure the safety of both mother and baby.
Does Spanish Needle have any side effects?
Although Spanish Needle is generally safe, some individuals may experience allergic reactions or gastrointestinal discomfort. It's recommended to start with a small dose and monitor your body's response.
Can Spanish Needle be used topically?
Yes, Spanish Needle can be used topically to promote wound healing and soothe skin irritations. However, it's essential to perform a patch test before applying it to a larger area to check for any adverse reactions.
Where can I find Spanish Needle?
Spanish Needle is considered a common weed and can often be found growing in fields, gardens, and disturbed areas. It's essential to ensure that the plant you gather is indeed Spanish Needle and has not been exposed to pesticides or other contaminants.
Conclusion
With its remarkable array of benefits, Spanish Needle has secured its place as a valuable plant in the world of traditional medicine. From its anti-inflammatory and immune-boosting properties to its wound-healing and digestive benefits, this prickly plant offers a natural and holistic approach to well-being.
Remember, if you decide to incorporate Spanish Needle into your wellness routine, it's always advisable to consult with a healthcare professional to ensure it aligns with your specific needs. Embrace the power of nature and explore the potential of Spanish Needle for a healthier, more vibrant life.
---