Prekese, a fascinating fruit native to West Africa, has been a well-kept secret for centuries. With its extraordinary health benefits and versatility, this fruit is gaining well-deserved recognition worldwide. In this article, we will delve deep into the wealth of advantages that prekese offers, exploring its powerful health-boosting properties and its various culinary uses.
From managing diabetes to promoting heart health, prekese is a true marvel of nature.
The Miraculous Prekese: An Overview
Attribute
Information
Scientific name
Tetrapleura tetraptera (Schumach. & Thonn.) Taub.
Family
Leguminosae
Distribution/Conservation
Widespread in rainforest and secondary forest
Common names
Gum tree (English), Oshosho, Obogolo (Igbo), Aridan, Aidan (Yoruba), Eseyeseye, Ighimiaka (Edo)
Fruits/Seeds
– Shiny dark brown pod with 4 longitudinal wing-like ridges.
– Two of the wings are woody, the other two filled with soft oily pulp.
– Seeds are small, black, round, and hard.
Fruiting time
September – December
Seed collection
Ripe fruits can be collected from the ground under the parent tree.
Break pod with a hammer to extract seeds.
Type of seed
Orthodox
Sowing method
Abrade seeds to scratch but not damage the hard surface, then soak in sulfuric acid for 7 minutes, stirring constantly, and sow immediately in nursery trays or pots at a depth of 2cm.
Observe safety precautions to protect eyes and skin from acid.
Sowing medium
Forest soil
Germination period
7 – 10 days
Germination percentage
84%
Growth/Development
Seedlings require full shade.
Growth is fast, and seedlings are large enough to plant out 6 weeks after germination.
Data source:
ForestCenter IITA
Prekese, scientifically known as Tetrapleura tetraptera, is a plant that belongs to the pea family. It is often referred to as the African locust bean due to its large, brownish pod. This wonder fruit is loaded with essential nutrients, including vitamins, minerals, and antioxidants, making it a superfood with several health benefits.
Notes: Before planting out, acclimatize seedlings to brighter conditions by exposing gradually to sunlight. This prevents shock and defoliation after planting out.
The Origin of Prekese
Prekese is native to the West African region, especially Ghana and Nigeria. It has been an integral part of traditional medicine and culinary practices in these areas for centuries. The fruit's popularity is now spreading across the globe due to its numerous health benefits and culinary applications.
Health Benefits of Prekese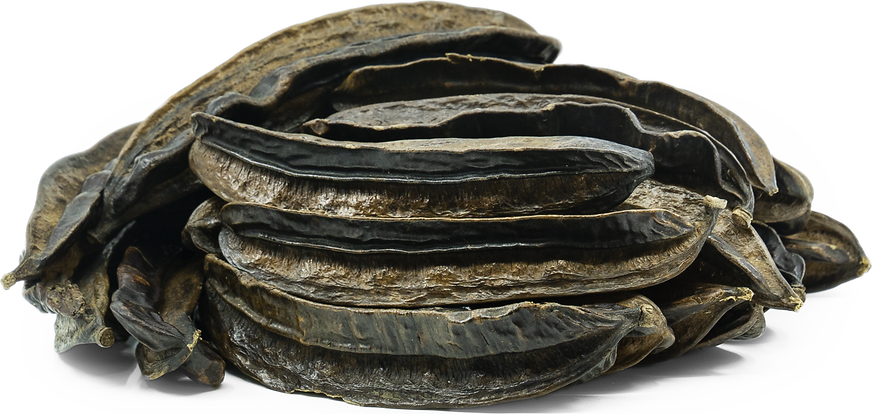 1. Antioxidant Powerhouse
Prekese is a rich source of antioxidants, including flavonoids, polyphenols, and tannins. These compounds help the body fight off free radicals and reduce oxidative stress, lowering the risk of chronic diseases.
2. Diabetes Management
Studies suggest that prekese can help manage diabetes by reducing blood sugar levels. It contains bioactive compounds that improve insulin sensitivity and regulate glucose metabolism.
3. Heart Health Support
The antioxidants in prekese are known to protect the heart by reducing cholesterol levels and lowering blood pressure. This fruit may help prevent heart diseases and maintain cardiovascular health.
4. Immune System Boost
Prekese is packed with immune-boosting vitamins, such as vitamins C and A, which enhance the body's defense mechanisms against infections and illnesses.
5. Digestive Health
The dietary fiber in prekese promotes healthy digestion and prevents constipation. It also supports gut health by fostering the growth of beneficial gut bacteria.
6. Anti-Inflammatory Properties
Prekese contains anti-inflammatory compounds that can help alleviate conditions like arthritis and reduce general inflammation in the body.
7. Weight Management
The fiber content in prekese helps control appetite and manage body weight. It can be a valuable addition to a weight-loss diet.
8. Skin Health
The vitamins and antioxidants in prekese contribute to healthy, radiant skin by combating free radical damage and promoting collagen production.
Culinary Uses of Prekese
Prekese is not only a treasure trove of health benefits but also a versatile ingredient in African cuisine. Its unique flavor and aroma make it a delightful addition to various dishes, such as soups, stews, and sauces. The fruit's pods are often dried and crushed to create a spice that imparts a tangy, citrusy flavor to food.
---
Frequently Asked Questions (FAQs)
What does prekese taste like?
Prekese has a tangy, citrusy flavor with a hint of bitterness. It adds a unique and delightful taste to dishes.
Can prekese be used in vegetarian or vegan recipes?
Absolutely! Prekese is a plant-based ingredient that can enhance the flavor of vegetarian and vegan dishes.
Is prekese safe during pregnancy?
While prekese is generally safe, pregnant women should consult with a healthcare provider before including it in their diet to ensure it doesn't interfere with their specific health needs.
Where can I buy prekese outside of West Africa?
Prekese is becoming more widely available in international markets and online stores. You can also find it in African specialty stores or markets.
How should prekese be stored?
Prekese can be stored in a cool, dry, and dark place for an extended period. Make sure it is in an airtight container to maintain its freshness.
Can prekese be used in desserts?
Yes, prekese can be used in desserts to add a unique twist to traditional sweet dishes. Prekese can be prepared in foods ranging from soups and stews,
Conclusion
Prekese, with its extraordinary health benefits and culinary versatility, is a true natural wonder. From its potent antioxidant properties to its role in managing diabetes and promoting heart health, prekese offers a myriad of advantages.
Its use in traditional medicine and contemporary culinary creations showcases the profound impact of this West African treasure. So, if you're looking for a way to boost your health and add a delightful twist to your meals, prekese is the answer!
---
Other health benefits:
---
Disclaimer: This article is intended for informational purposes only and is not a substitute for professional medical advice or treatment. Always consult your healthcare provider before making any health-related decisions. Read more about Health Archives' disclaimers.